Cooperativa Città Invisibile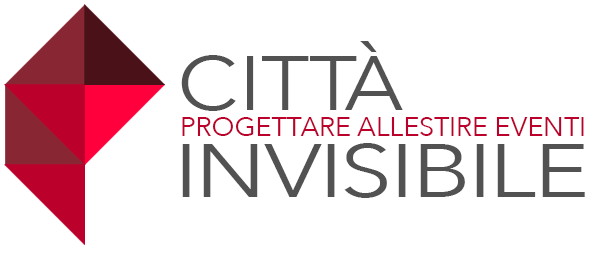 Città Invisibile is a cooperative where everybody's skills are linked together, and where quality and creativity are always guaranteed. This cooperative developed always applying collaborative relationships, and favouring collaborations networks in the field of solidarity and mutualism. May it be a fair, a concert or a festival, the value of an event must always be enhanced. During Covid 19 emergency Cooperativa Città Invisibile widened the number of services provided: rope access work, cleaning of big buildings and interventions where scaffolding are not possible are their new bet.
R3B
Is the evolution of the long established collaborative network Rebiennale. R3B is an highly professional company of artisans based in Venice, that operates during all the moments of setting up and dismantling of an exhibition space or of an artistic or architectural installation. This company is specialized in dismantling exhibitions and stands, and in recycling all the materials that would otherwise be wasted. Thanks to its qualified personnel, R3B can operate in context that are difficult from a logistic point of view. During the last years, this company has realized many projects, also involving cultural instituions like La Biennale di Venezia and IUAV University of Venice, associations, non-profit actors and private citizens. R3B also developed a network with a number of local companies qualified in the recycle of special materials, like plastic and plasterboard. For instance, the installation of the practice Dorte Mandrup in the Corderia of the Venetian Arsenal during the 16a Biennale Architettura was realized with more than 200 cubic metres of expanded polystyrene, that was considered as waste. Thanks to the collaboration between R3B and Politop S.R.L. company of Treviso, all the amount of polystyrene has been recycled and reused.
HCE Web Design

We are an italian independent web agency who has been designing and developing web applications since 2001. We create custom solutions, based on the most trusted open source frameworks of the market (Symfony, Laravel, Vue.js), often using internally developed plug-ins and software. We are a Shopware Solution Partner and we have contributed code for Vue Storefront, of which we are also partner. We have created custom plugins and features for both platforms. At the end of 2020 we released one of the first Shopware 6 PWA websites (vintageria.it, a vintage fashion online shop). The front-ends of our projects are developed with a mobile-first approach and tested on a wide range of devices, always focusing on a high quality user experience combining usability and performance. We provide development, performance analysis and consulting for major companies and agencies. Our clients usually are famous brands, international agencies, universities or smaller projects we believe in. We are also partners of Rabbit Hole Group, an international democratic partnership of high quality consultancy companies from all over Europe.